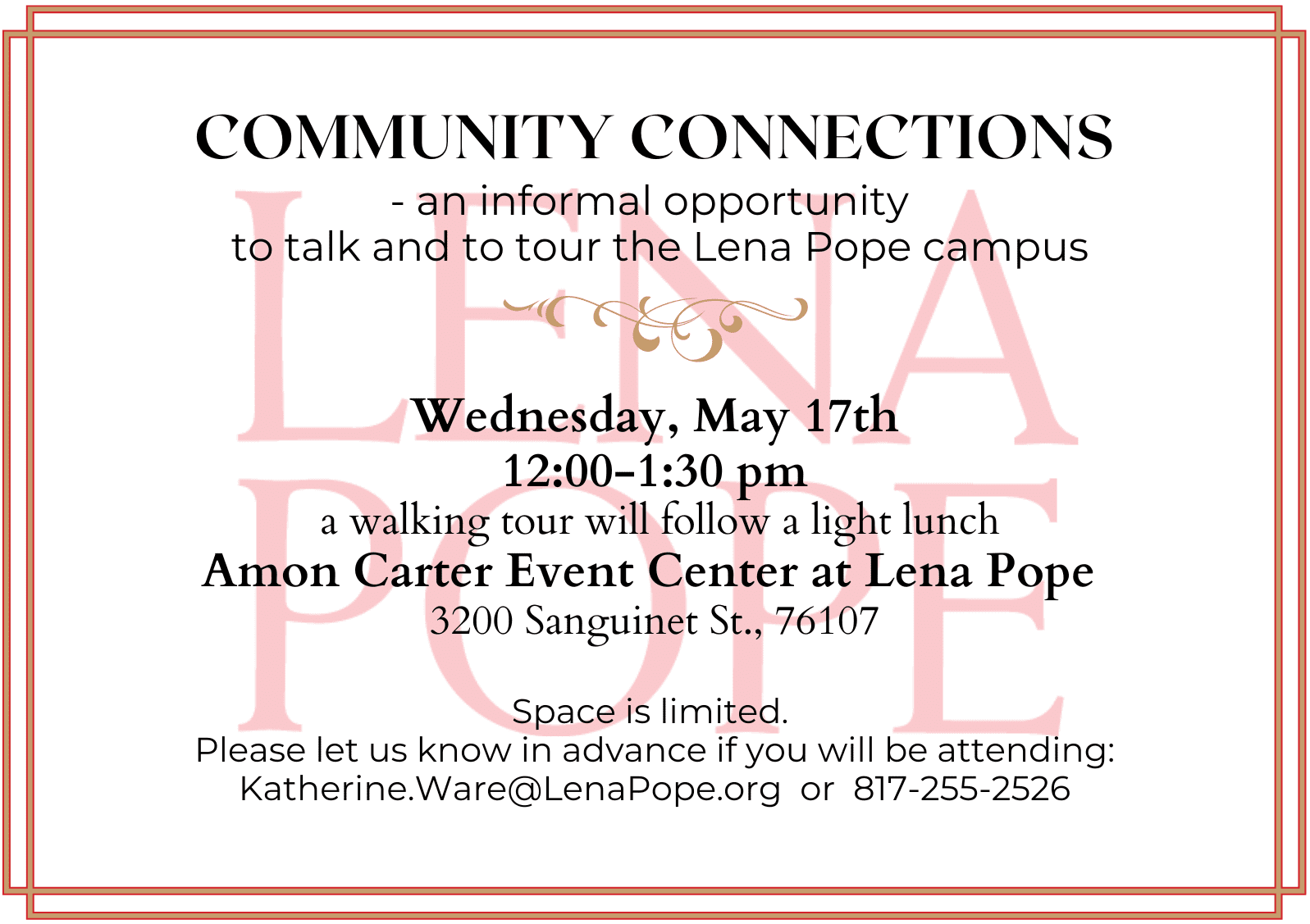 Ninety years after our founding, the "Lena Pope Home" operates a good bit differently than it did when it was established as a residential solution for local children in need (and now goes by, simply, "Lena Pope").  Still, the agency continues to proactively respond to the changing needs of children in our community, guided by and with the support of key members of the Fort Worth community.
Join us for an opportunity to put Lena Pope's current program offerings into the context of the agency's rich, 93 year history.
Please RSVP (below) for this event as space is limited.
Questions? Contact Katherine.Ware@LenaPope.org or call 817-255-2526.
Lena Pope's mission is to equip children, families, caregivers, and community with a strong foundation through counseling, education, and behavior interventions.
Tickets are not available as this event has passed.
Back to Events