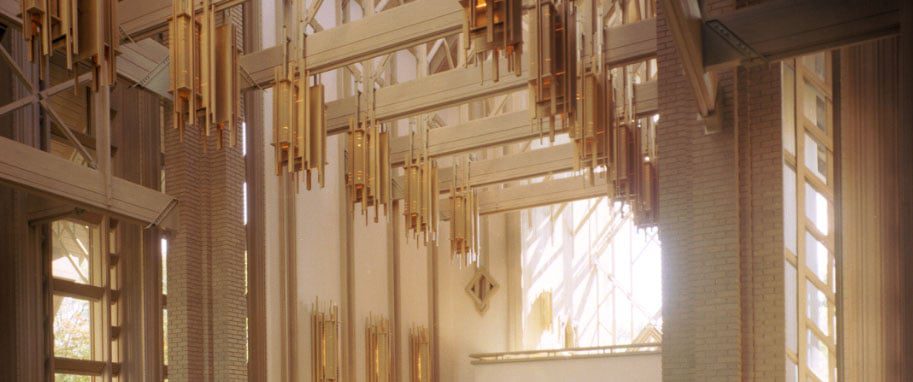 The Marty Leonard Community Chapel, built in honor of its namesake, is celebrating 30 years of gracing the Fort Worth landscape. Designed by Gold Medal recipient, E. Fay Jones and Maurice Jennings, the Chapel was built in 1990 on the grounds of the nonprofit organization, Lena Pope.
The Chapel was a longtime dream come true for Fort Worth philanthropist and long-time Lena Pope board member, Marty Leonard. Her family and friends honored her with a rendering and partial funds for the chapel construction on her 50th birthday.
The architect for the chapel was E. Fay Jones, (1921-2004) who earned a reputation for designing chapels and residences set in wooded areas that appeared to rise out and become a part of the forest. Jones studied under Frank Lloyd Wright.
The Marty Leonard Community Chapel was originally constructed for the children and families served by Lena Pope. In 2008, the Chapel was transitioned into one of Fort Worth's premier wedding venues hosting more than 200 weddings every year. Proceeds from these events are invested in children through the work of Lena Pope.
For tours and booking information visit the chapel's website through the link below.