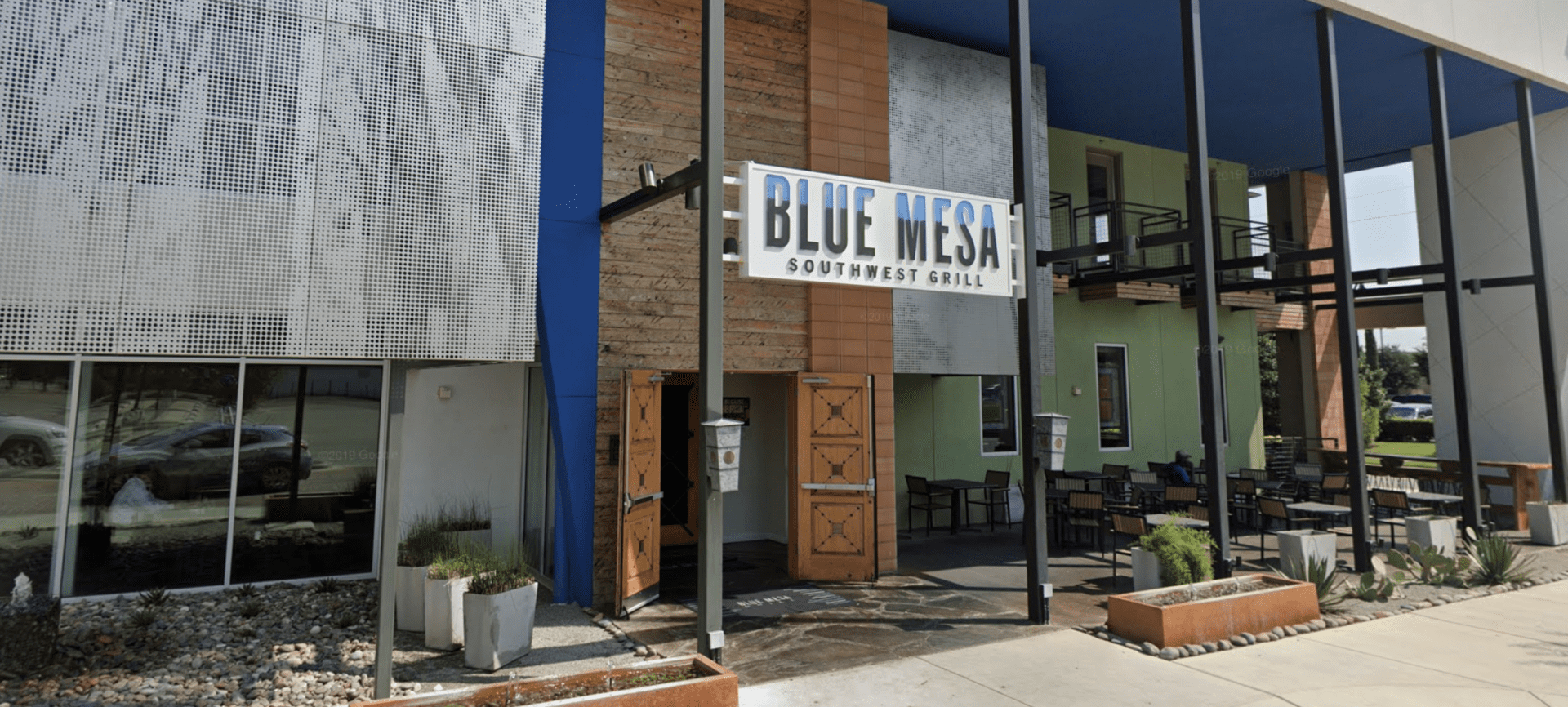 For nearly 8 decades, Lena Pope's mission has remained the same: to create hope, happiness and success for children. Thanks to a current emphasis on education and counseling programs, the way that mission is achieved today looks much different than the organization's early years.
Still, there are some long-time Fort Worth residents with memories of when Lena Pope fulfilled its mission by operating a children's home. Dennis McFarlin, General Manager of Blue Mesa Southwest Grill's Fort Worth location for more than 20 years, is among them.
The connection McFarlin has with Lena Pope goes back decades. As a child, he remembers spending countless hours at Mrs. Pope's personal home.
"My Mother, who was raised at the home for three years during her high school days, attended Arlington Heights High School across the street," Dennis said. "When she graduated, she went to work at Fort Worth's Pangburn's Chocolate Factory, Carlson's Drive Thru (home to the best bacon cheeseburger you ever ate and a favorite with the Fort Worth Cats baseball team), and finally ended up working at the Coca Cola bottling plant on Jennings. It is there that she met her future husband, my dad."
They married in 1953 and the rest is history. His father was in the United States Air Force and they moved to Albuquerque, New Mexico, where both he and his sister were born. The family eventually returned to Fort Worth when his father joined General Motors working the night shift.
Dennis remembers regular family visits to Mrs. Pope's home, often bringing a homemade pie his Mother would make. The home had a positive effect on his mother and father, who was also a minister. The family was often giving back to others in need, whether visiting local nursing homes or hosting Lena Pope children at their house for a weekend.
"I considered Lena my grandmother, and both my sisters and me loved visiting with her in the yard outside her home" he said.
Every Blue Mesa restaurant gets to select a local charity to support, and when the time came for the Fort Worth operation, it was an easy choice for Dennis and his team. When patrons order a designated menu item, most recently the Tableside Guacamole, a portion of the sale is donated to Lena Pope.
During its first two decades in Fort Worth, Blue Mesa has raised approximately $50,000 supporting Lena Pope's programs.
"My family has been very involved in the educational system through the years, and we believe it is the foundation that can prepare a child for a successful future. The organization has changed so much through the years, but the mission and philosophy has stayed the same," he said. "It continues to be a cornerstone of support for children and families, offering exceptional childcare, family counseling services, and educational opportunities through the Charter School."
Beyond the charitable contributions, the restaurant and its staff have contributed countless hours, meals and funds to help bring hope, happiness and success to local kids. While Dennis' love of children and their families remains unwavering, one thing is changing: the location of the restaurant he manages.
Blue Mesa recently moved to a new location at 5th and Carroll Streets, just across from Montgomery Plaza. Dennis will remain at the helm.
"Our new location is pedestrian and bicycle friendly, and our new event center on the second floor, along with catering services, offer a world of possibilities for private events, both large and small," noted McFarlin. "Whether you desire private chefs serving a plated dinner, to a workshop or lecture series, weddings or family reunions, we can do it all. Hosts can choose the type of menu they would like served – from our traditional Southwest selections, to BBQ, Italian and more."
Lena Pope congratulates Blue Mesa on its new location in the popular 7th Street corridor.
"We are so grateful to Blue Mesa, owner Jim Barron, Dennis and all the exceptional people who work at the restaurant for their generosity over the years," Lynda Gearheart, Lena Pope's Director of Development said. "We look forward to our continued partnership and know Blue Mesa's loyal customers will truly enjoy its gorgeous new location."